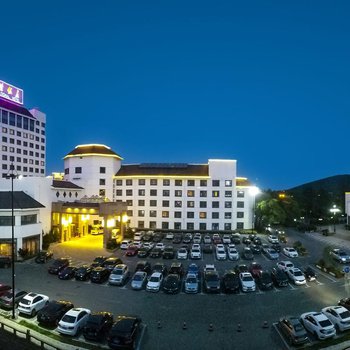 Changshu International Hotel (Changshu Guoji Fandian) is located in the historical and cultural city of Changshu.
Situated at the foot of Mount Yu, on the northern side of the ancient city, the hotel is only a stone's throw from Qi Liang Ancient Temple and a ten-minute drive from downtown.
The hotel features free parking and Wi-Fi in public areas.
Guests can dine in the hotel's Chinese or Western restaurant. Guests can also meet with friends and relax in the hotel's coffee shop.
At the end of a busy day, guests can go to the gym and work-out or swim in the hotel's indoor swimming pool. Guests can enjoy a game of cards or play chess in the games room or enjoy a cup of tea at the tea house.